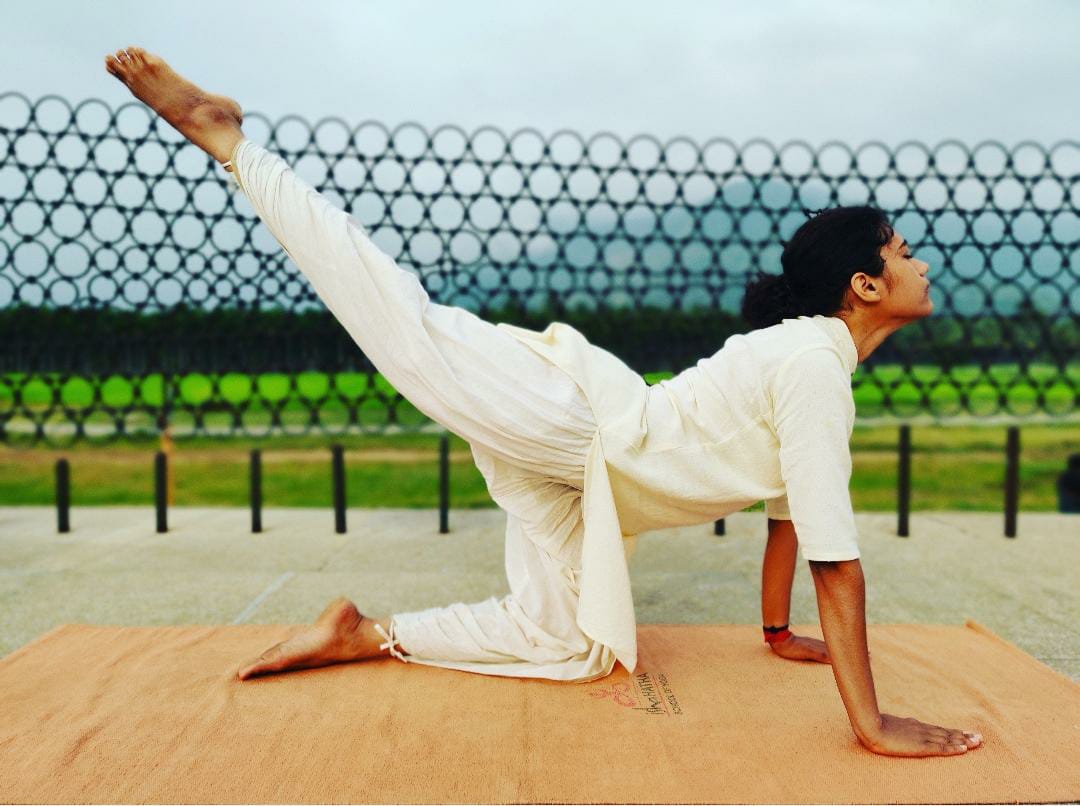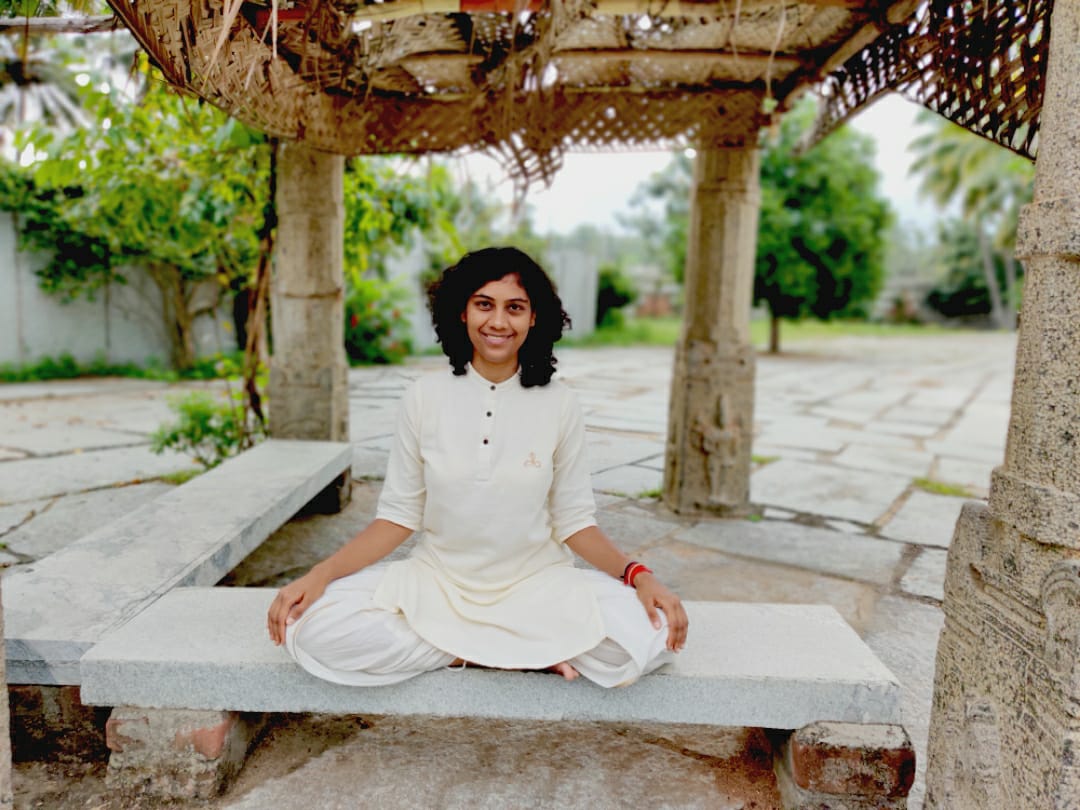 Why Classical Hatha Yoga?
Isha Hatha Yoga programs are an unparalleled opportunity to learn practices derived from a yogic tradition maintained in its full purity and vibrancy for thousands of years. The classes will be conducted by highly trained teachers and will offer classical Hatha Yoga in its full depth and dimension.
They are not taught merely for physical fitness and strength. They are a holistic process of naturally achieving a certain mastery over the body and mind, so as to come to a state of health, joy, and bliss. They are ideal for the hectic pace of today's world.
Programs
Programs are conducted in Belgium, France, Luxembourg, Spain.
What People Say…
Absolute gratitude to Dipti, my first Isha Hatha Yoga teacher and a beautiful human being

thank you for your patience, your absolute involvement to transmit in the best way all the aspects considered by Sadhguru in every tool of wellbeing. Dipti has taught me Bhuta Suddhi, Jala Neti, Brain Yoga, Surya Kriya, Surya Shakti, (several of which I do every day with Shambhavi) my life has never been so vibrant and exuberant as now.

I totally recommend the Intensify-hatha-yoga programs

.

_ Laura Torres
First of all, the practices and classes themselves are very clear and accessible, yet challenging but above all very powerful to do and experience.

Transmitting this knowledge and teaching is also an art itself. This is where Dipti comes in.

She teaches with such calmness, focus, and involvement with each and one of the participants.

Her classes are very clear, detailed, and just fun! Which I think is very important too.

Dipti's support isn't only there in the classes, her support continues also when you're on your own. No question is too much

!

Thank you Dipti for your guidance and for initiating my journey of Hatha Yoga

!

_ Tomas Delbeke
I've done several programs with Dipti and it has been a wonderful experience. Dipti is kind, she takes the time to explain everything, she pays attention to every details.

I really feel like I've learned perfectly with her.

And always answers to my questions when I need it.

I really recommend her. It was a great moment that I will never forget.

_ Jane Ling
The teacher is fantastic. Just the right attitude for teaching yoga. And above all the much needed sense of humour. She also managed to keep the right ambiance throughout the program and includes everyone into the processes. A truly unique highly skilled teacher. Highly recommended !

_Edouard Notte

The Surya Kriya session was so incredible: good vibes, incredible knoledge and of course an amazing teacher !

I'm already seeing a lot of improvements in my body, thank you so much.

_ Gaëtan Kemayou

Learning the practices with Dipti has been a wonderful time. The classes are very well organized, structured and pleasant to follow. Dipti explains things in a very clear way. She observes each of us and is really into the details so that our practice is perfectly learned. She is patient and answers any questions we may have.

Dipti is really nice… Thank you for this experience !

_ Victor Béguigné
I've completed 2 courses so far with Dipti in Barcelona: Yogasanas and Surya Kriya. Both Dipti as a teacher aswel as the course from Isha are wonderful. Dipti teaches on a very high level and also in a very kind and compassionate way. Up to the next course. Thank you Dipti

.

_ Bart Taveirne

I attended Angamardana, Surya kriya and Surya shakti programes. I have been practicing hatha yoga for years, but learning these practices really improved my flexibility, overall resistance in any sport I practice and brought a deeper understanding of what yoga is. The most incredible thing was that after only one week of practice my shoulder pain, with which I was struggling for more than a year, completely disappeared. The teacher's instructions are very precise and detailed, groups are small and her attention to everbody is absolute and she is always available to answer any doubts or questions.

Attending these programs I got structured practices, a great gift that will stay with me for life. I don't need guided sessions in yoga studios anymore and I have no worries of getting injured. So, I absolutely recommend it to everybody that wants to start a journey in yoga and also to those who already practice it and want to deepen the sadhana.️️

.

_ Vesna Boben
Last year I learned Bhuta Shuddhi and Surya Kriya with Dipti in Barcelona, and it was a very profound and revealing experience! Her guidance was clear and vibrant. Every step of the program was perfectly designed to understand the practices. A very significant change in my body and spine (suffer from scoliosis) has happened during these four months of practicing. I've been gaining flexibility, and my spine is straightening. I also participated a few days ago in the Surya Kriya correction session, and it was very clarifying! She sees every detail of your movements/ postures and explains very gently the way to improve and intensify your practice. I'm very grateful and highly recommend learning these Isha Hatha Yoga practices to anyone who wants to deepen in themselves

_ Bego
I was in the surya kriya program in barcelona, ​​it is a privilege to be able to learn authentic yoga, for me the spiritual part is the most important, and only if it is taught correctly can this part be achieved.

Great teaching and the place was fantastic, the teacher is very attentive and diligent, the structure of the program makes it easy for you to learn. I completely recommend it.  Thank you Dipti 

_ Reinaldo Pérez Campillo
Very good and clear explanation of the course,  Surya Kriya and Surya Shakti , good location in Lyon near a metro station. The teacher pays attention to the details and clears all doubts. The program is excelent, I recommend it,  the spine is more flexible after this practice and I feel remarkably balanced after this program. 

_ Diana Dumitrache
I like the progression of the course in 3 sessions with 1 session per day (I would not have liked to have 2 sessions per day).The pedagogy of the teacher who facilitated my memorization of the postures and the sequence.The requirement of the teacher who pays attention to the details, which allows me now to be precise in my practice.

_ Dominique Appert
I learnt Angamardana after watching a YouTube video. Ever since I started doing this practice, I have observed certain changes in me. My energy is full on throughout the day and my attention span is getting bigger. I have not touched meat and my sleep quota has dropped significantly. I feel faster and lighter on my feet. My endurance is extremely good. Being a frequent traveller, my body is able to withstand varying climates. I have energy and confidence to talk to people and handle any situation. I can only imagine what more amazing things are in store for me. Truly life changing.

_ K G Vivek
Surya Kriya class was very thorough and the setting of the class was very calm and peaceful. All my doubts were cleared during class and even after the class on phone. You are very patient in clearing all doubts. Looking forward to learning more hatha yoga practices from you. About Surya Kriya I observed doing 3 cycles really helps me a lot by boosting my energy the entire day. I feel a sense of calmness and I am able to focus on whatever task I'm doing. I'm very thankful to you for this.

_ Akshay Bhinge
Before doing Angamardana I was hardly having any physical activity due to my post graduation schedule. Stamina and endurance was almost nil. Today (almost three months down the line) I ran a half marathon. The difference that Angamardana and Jal Neti have done to my body is unbelievable. After that I did my Upa Yoga also. Bliss :). Indebted to Sadhguru and Isha Hatha Yoga. I will be learning more in the coming days.

_ K G Vivek